Apple Pie: A Storyline
written by Colleen Vallerga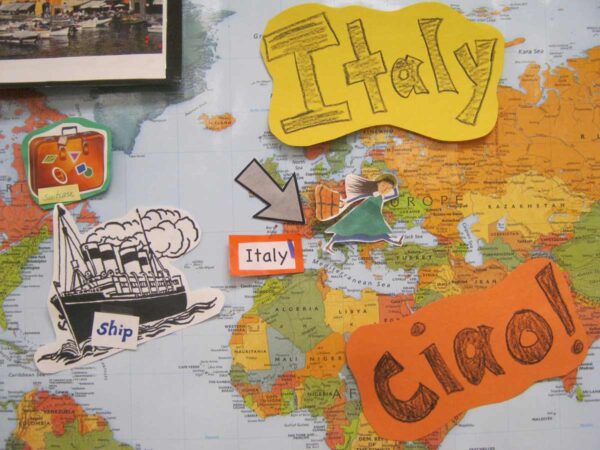 The Storyline is based on the book, How to Make an Apple Pie and See the World, by Marjorie Priceman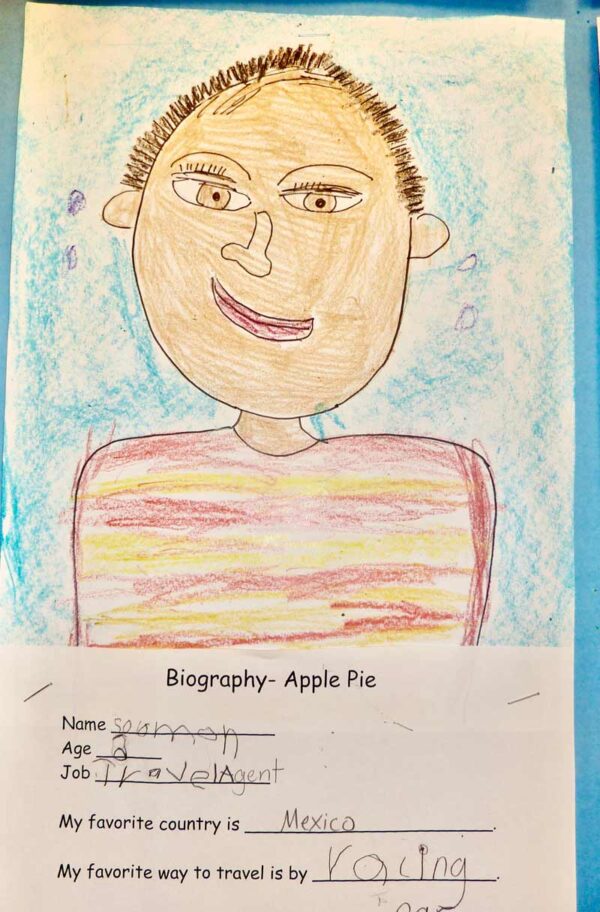 Grades: K-2
Total Number of Pages:  27
PDF Storyline Outline – $40.00
The PDF will be emailed to you once the order is received.
Storyline Overview
The book is about a young girl named Lucy who, upon finding out that the market is closed, decides to travel around the world in order to find the ingredients she needs for her apple pie.
The students become travel agents, create their own travel agency, and support Lucy throughout her journey.
The travel agents work with maps to design the best routes and means of transportation for the journey. They gather useful information for Lucy about each country she will visit.
Through email exchanges, the students give her advice as she travels from place to place.
Lucy encounters unique challenges in each country that the travel agents help her to overcome.
Upon returning home, Lucy sends the travel agents an apple pie, made with the delicious ingredients she has collected. As the travel agents enjoy the pie, they reflect on the ingredients and Lucy's amazing journey.
Standards and Instruction Covered
Common Core Language Arts Standards
Reading Literature
Reading Informational Text
Speaking and Listening
Writing
Language
Oregon Social Science Standards
Geography
Multicultural Studies
Historical Knowledge
Historical Thinking
Next Generation Science Standards
Biological Evolution: Unity and Diversity
Earth's Systems
Art Standards (Oregon Department of Education)